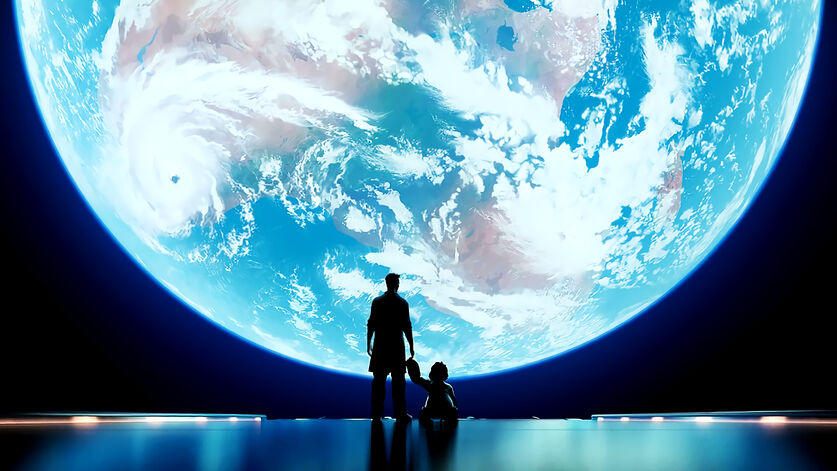 Hey everyone. we're officially moving away from Fandom's website onto a new server. The new wiki is live at https://frackinuniverse.miraheze.org. We've discussed leaving Fandom for a while and now we've finally decided to take the opportunity.
Forking off from Wikia/Fandom will allow us to be independent from Fandom's policies regarding customization, javascript, and many more. We can also add any extensions we want and create our own style. We hope to see everyone over on the new wiki.
Forking is the process of leaving https://frackinuniverse.fandom.com/wiki/FrackinUniverse_Wiki and moving to our new domain https://frackinuniverse.miraheze.org/wiki/Main_Page. All of the admins, moderators and many of the active editors have already moved onto the new site.
Short answer: To move away from Fandom.
Longer answer: Here are a few reasons:
Wikia/Fandom's movement away from wiki content to click bait blogs and editorials. Their rebranding from "Wikia" to "Fandom" only confirms that they want the site to be less of an encyclopedia and more like a social media site.
Fandom's increasing control over our site content, such as reviewing the Javascript we add, limiting the information and links we can add to our main page, forcing obtrusive ads and pushing their own "Featured Videos" over the actual articles.

Speaking of the videos, they are made by Fandom staff with content that we have no control over. While there is an option to disable them for logged in users, guests of the site will still see them and the majority of our viewers are guests. If visiting our website via mobile devices, this becomes quite apparent as the pushed advertisements often make many pages unreadable.

Fandom's security allows vandals and trolls to easily remove content from pages and there's no way for us to see IPs to handle these cases more easily.
Fandom's MediaWiki software is extremely out of date and relies on a heavily modified version of it. MediaWiki 1.19 was released in 2012 and many custom extensions are not supported, nor can we add any ourselves without having to email Fandom. However, they do have plans to update to the latest version but who knows how long that will take.
Fandom doesn't care about us nor do they care about Starbound or Frackin' Universe. Our community voluntarily edits and handles the site daily for free while they're reaping the benefits from all the advertisement revenue.
On January 2020, they forcibly removed all Forums and replace them with their social media-like 'Discussions' feature.
Sayterdarkwynd, CariTheKitty#2054 on Discord, Aludriea and more. We'd also like to add more to our team moving forward.
What happens to the old wiki?
[
edit
|
edit source
]
Well, we plan to stop editing it. It'll be moderated for vandalism, but without proper article progression and quality control, it'll eventually become obsolete. We'd also like to note that all Frackin' Universe Wiki-related social media such as the Reddit or Discord will now be affiliated with the new wiki.
Is this why the Main Page changed recently?
[
edit
|
edit source
]
Yes.
What about SEO and traffic?
[
edit
|
edit source
]
SEO will be a problem since Fandom is basically all over Google, but we hope the traffic we get on the new site after this announcement will bring our search position higher. We believe the new wiki's domain (https://frackinuniverse.miraheze.org) and its improved mobile functionality will assist us in this endeavor. That said, we would be truly grateful if the Frackin' Universe community supported us with this project by spreading news of the new wiki's existence.
We've tried to add all the custom features Fandom had such as change-logs, and formatting. While different from FANDOM, some benefits of using Miraheze include having no advertisements, increased load speeds, and that the Miraheze project is open source, meaning that even if the domain begins going somewhere we don't like, we can fork and host it.
We plan on transferring not only all the wiki content found here to our new location, but also working on transferring FANDOM profiles. You will need to create a new account but in time, an admin can reassign your edit history and contributions to the new account.
Several new pages will be introduced such as an updated interview archive, a model sheet archive, a pose reference gallery, and more.
This decision wasn't an easy one; some of us have worked on this website for over 5 years. However, we've also seen how wikia / fandom's policies have changed over the years and have a pretty good idea of where it's going. We'd like to continue providing information about the Frackin' Universe as it continues to develop and we'll absolutely need your help to do it. Thanks again for your support and we hope to see you on the new wiki.

Community content is available under
CC-BY-SA
unless otherwise noted.